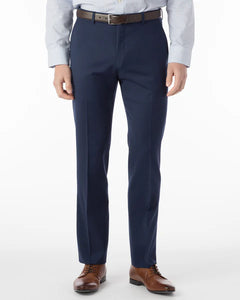 Ballin Dress Slacks Super 120's-Mariner Blue
Super 120's 4 harness serge. This serge is the pinnacle of luxury and performance. By using heather yarns in combination with the uniformity of a 4 harness weave, we are able to offer a unique, deep and rich color palette. Finished in the "old way" for a luxurious hand and unparalleled performance.
Made with our signature Comfort-"EZE" construction for optimal comfort and a perfect fit.